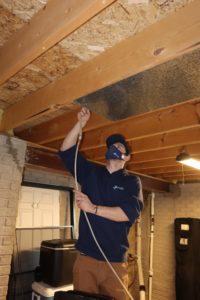 What is Air Duct Cleaning?
Air Duct Cleaning is great for removing dust, dirt & or debris stuck inside your Air Ductwork system that you cannot see. This includes the buildup of dust, debris, mold & or pollutants.
Clean Living Environments thorough & professional Air Duct Cleaning process improves your indoor air quality & helps you breathe easier. In addition, Air Duct Cleaning reduces allergies & illness & lowers your energy costs.
How Air Duct Cleaning Lowers Your Energy Costs
According to the U.S. Department of Energy, 25 to 40 percent of the energy used for heating or cooling a home is wasted. Contaminants in the heating & cooling system cause it to work harder & shorten the life of your system. Although filters are used, the heating & cooling system still gets dirty through normal use.
When an HVAC system is clean, it doesn't have to work as hard to maintain the temperature you desire. As a result, less energy is used, leading to improved cost-effectiveness.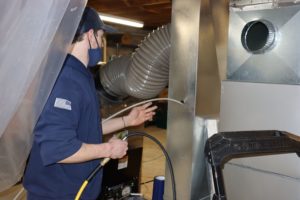 What Is Used for Air Duct Cleaning?
Our professional technicians use specialized tools to dislodge dirt & debris in your system, followed by a thorough sanitizing process to effectively get rid of your dirt & debris. They'll then do an air filter change & final testing of the system operation to ensure everything is back to working flawlessly.
How Often Should You Have Your Air Ducts Cleaned?
As a general rule, air duct cleaning is recommended every 3 to 5 years.
At Clean Living Environments, we want to make sure your home is safe. Please contact us for the peace of mind you deserve.